Visit the Farm
Discover new things about the food you eat, grown right here on the farm. Enjoy a picnic in the cool North Shore breeze, or take a walk through the garden while you enjoy some of the freshest flavors straight from nature.
Explore our gardens
HOURS: Open 11:00am–4:00pm,
Closed: Tues & Wed
ADDRESS: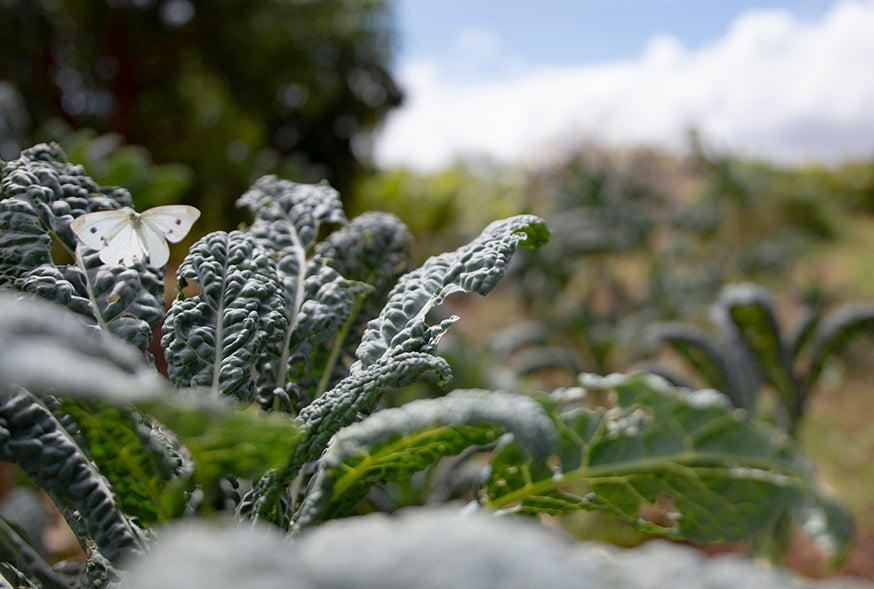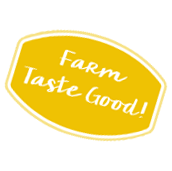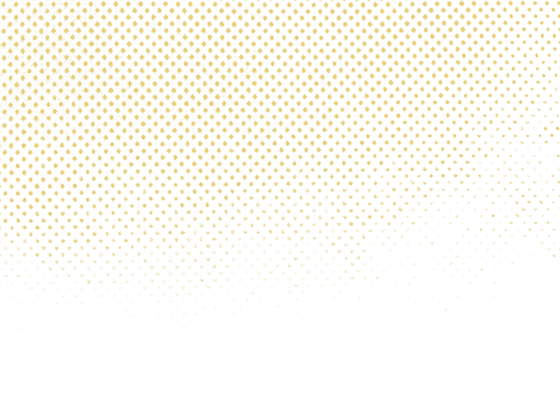 Appreciating Where Food Really Comes From
Sometimes we take for granted the origin of the food we are consuming every day. We invite you to take another look at the effort required by nature, by plants and animals, in order to produce the ingredients necessary for us to survive.
Support your Local Farmer today!
We Believe Good Food Shouldn't Go to Waste
You'd think that fruits and vegetables were all symmetrical and practically blemish-free. But growing product on a farm results in a diverse range of shapes and colors. The problem is, grocery stores only want the "pretty looking produce" because they know when we shop at the market, we shop with our eyes—meaning a lot of good food goes to waste.
We're always looking for better ways to care for the resources we are blessed with, so we decided to do something different… we opened our farm cafe, so good food doesn't go to waste.
Fresh bananas with blemishes on the peels get used in delicious dairy-free smoothies. Long curly eggplants find a new purpose in our savory grilled veggie panini. That's why at Kahuku Farms you can enjoy the freshest flavors—and feel good too.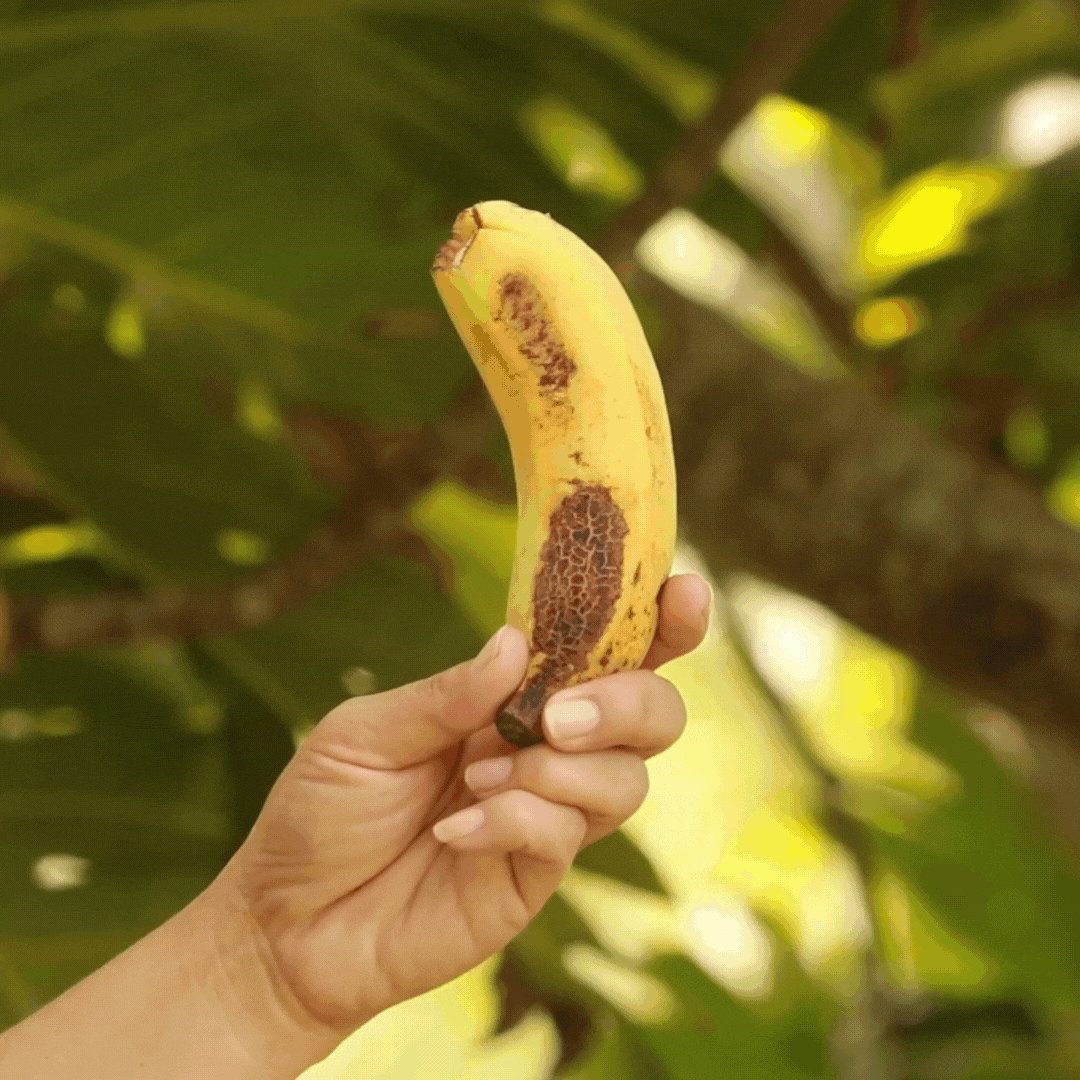 live Fresh
•

love Local

•

be Aloha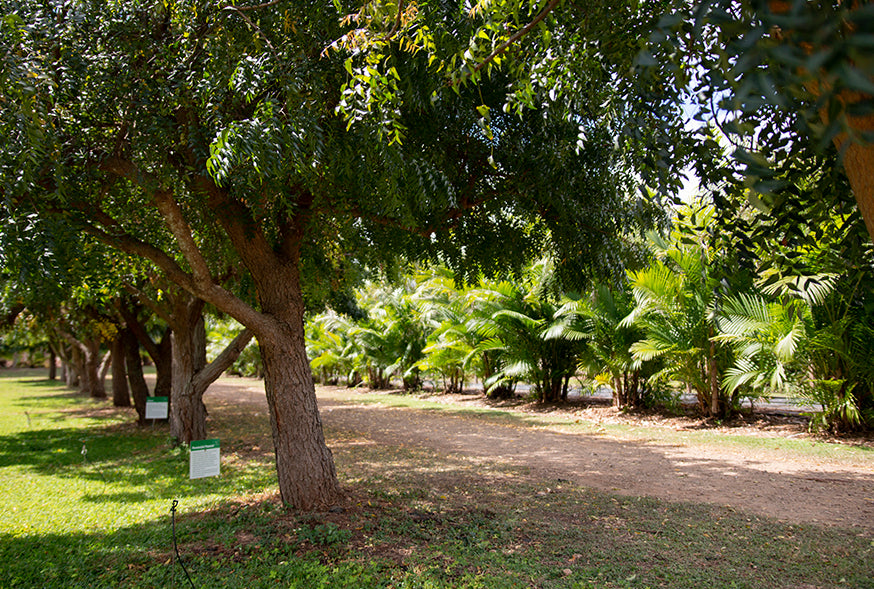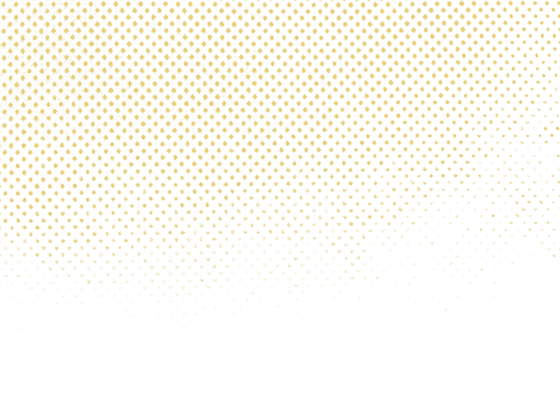 EXPLORE OUR GARDENS
Self-Guided Tours and Picnics
Enjoy our lush, tropical gardens and learn about the various crops we grow on our farm. In season, you may see cacao, açaí, liliko'i, starfruit, dragonfruit and so much more!